Diane Rutherford
Client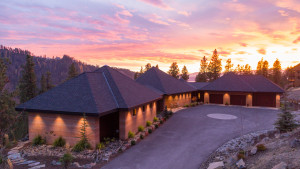 I have been meaning to write to say how totally happy we are with our new house. It is everything we wanted it to be and more. The placement on the property is perfect. The design is really over the top. Everyone who sees it compliments the workmanship and architectural design. Thank you so much!
Mark Kartchner
Mechanical Engineer
I did a commercial project with Sam Rodell Architects last year, and the utility bills for the new building are 90% less than the utility bills for the old building of similar size and standard construction. I was amazed. My mechanical system was 1/3 the size of a typical building, and it could have been smaller but I was nervous to take it too small. Passive design is fairly similar to typical design but with tighter construction. Construction costs are similar and the mechanical systems are much smaller and less expensive. It's an energy efficient approach that really works.
Chris Reilly
Client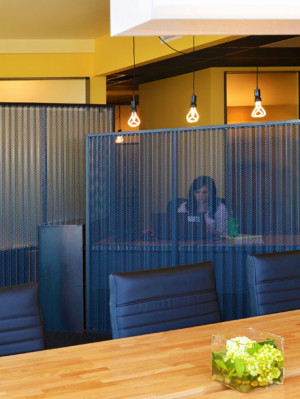 "Sam has always been appreciative of the consulting work we did with his firm, and I truly believe that he thanked us with the space that we now get to use as a canvas for our professional lives. I get to live inside of a love letter.
Under pressure of tight timelines and tighter budgets Sam produced a gem of a space for our team. When the right thing didn't exist he designed and built furniture just for us. I cannot imagine a more competent, caring, and creative person to have on your side.
Sam gifted us with the space that we now get to use as a canvas for our professional lives. I feel like we get to work inside of a love letter."

Rob Spafford
Client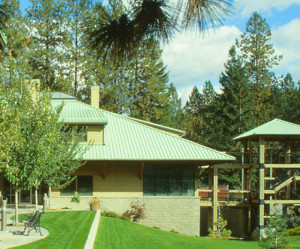 "We selected you for two reasons: Your high degree of sensitivity to the unique characteristics of our site, and your very thorough design process that would explore our complex needs and provide a design meaningfully responsive to them. The design you provided for the Fernan project exceeded our expectations in both of these regards.
The Fernan Ranger Station is an important facility for us, and your design incorporates a number of features that we frankly did not think could all be included. We are hearing feedback internally that this project is the best office building the Forest Service has anywhere in the nation."

Brad Hagadone
Client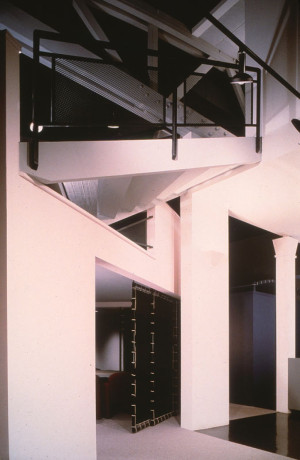 "Time after time people come into our studio and ask who did the architecture and interior design as they feel this studio is one of the nicest in the Northwest. We love our building."
Lois Bruce
Client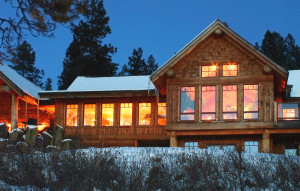 "Time and time again I was amazed with Sam's genuine passion and engagement in the process of design. He listened and listened. He became our teacher, helping us to see things from every angle and in ways we never imagined possible. He had amazing intuition and was so patient with us as we found our way through research, site analysis and design. No detail was overlooked."
Glenn Carter
Owner, Advanced Building Consultants
Sam Rodell is an expert in energy efficient and high performance construction techniques. His design for this house is in the Passive House category of high performance buildings. His drawings and details are clear and logical. Even though passive house is a relatively new & complex construction technique, he passed the County's plan review process without a single correction. I would highly recommend Sam to anyone looking to build a high performance or Passive House building.
Spokane CdA Living Magazine
Best of Spokane 2014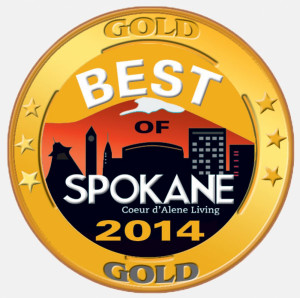 "If he builds it... you will be astounded. Whether you're building a home, office or private retreat, Sam Rodell will take your vision, needs and unique reflection and transform them into a space that nurtures your family, secures your dreams, and makes work a natural, comfortable experience."
Joshua Tripp
Client
"It is not very often that you come across an individual so dedicated and knowledgeable about his trade. Sam is extremely passionate about the design process. His ethics and commitment to fundamental principles are something others should model."
Darcy Sinclair
Client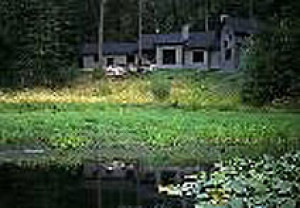 "Sam began with so much research about who we are, how we differ from one other, what our core values are, our likes and dislikes - that was an intensive study.
Sam nestled our house in among the land and the trees so we have close view of trees and grasses, mid range of the water edge and distant views of the hills across the lake. The house feels like part of the land and the weather. It seems like it belongs there, like it grew from there. That was key for us. This place holds a kind of beauty that seeps into us, even on busy or hectic days. It softens us. We become more receptive."

Gene Christian
Client
"Mr. Rodell understood and responded to our very strict cost constraints.
During the design process, he was able to assimilate increased demands for cost containment due to statutory changes further limiting the construction budget. It is his ability to combine creative strength with practical insight which warrants my highest recommendation for Mr. Rodell's architectural services."
Rick Colliton
Client
"Mr. Rodell provided architectural and construction management services for several small and large projects that I did, ranging from 100,000+ SF retirement communities to work on my personal home. Sam is creative, organized, knowledgeable and trustworthy. I highly recommend him for commercial and residential work."
Marilyn Gage
Client
Sam is at the "top of the heap". Sam's guidance was invaluable to look beneath the surface and really evaluate what would work (or even more valuable, would not work). This is a person who hears between all of the lines and can help with the questions that we don't even know we have. He is interested and respectful of our limitations and quirks - and it is this that will make the building process and ultimately our home a personal creation rather than just a lovely space to inhabit. I have worked with excellent residential and commercial architects, but Sam's skill and passion clearly set him apart.
Jeffery Richardson
Colleague
Sam's advocacy for the Passive House concept has brought the technology to the attention of the Inland Northwest community and highlighted its financial, environmental, and functional benefits. He did this while very few other architects in the region even knew the technology existed. He is a true professional and takes pride in what he does. Every aspect of his projects have been carefully calculated and are based on his thoughtful, site-inspired design. I would highly recommend Sam to anyone looking for a true expert who puts the needs of the client first.
Carol Tevenan
Client
Throughout the unfolding of the design, Sam has been a careful listener who responded to all we said and remained flexible to allow needed changes which helped us to meet our budget. Sam has exhibited the highest of professional standards in this extraordinarily enjoyable and informative process. This past year has been so much fun that the time spent in the development of the project will be missed. I heartily recommend Sam Rodell and his team for any residential or commercial design venture.
Spokane CdA Living Magazine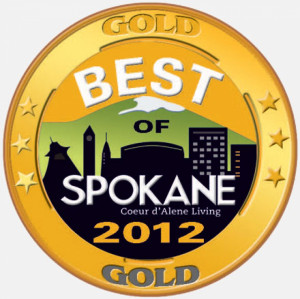 "Clients assert Rodell can virtually read and then transcribe their lofty imaginations into reality."
Kate Schlapfer
Client

Sam Rodell and his fine team of associates designed our retirement home, an aging in place, Passive House. Our site is challenging, yet, Sam wasn't daunted. He encouraged us with his technical skill, communicative style, creative thinking. He has been respectful of budgetary constraints and nuanced notions we have about our style of life. Sam brings informed inspiration, state of the art technology, teamwork, artful architectural awareness, and sound building practices to his process. We are in good hands.
Jill Ciccarello
Client
Sam is the best. He has a brilliant mind with unmatched talent, and also has a big heart and social conscience - he's a rare breed. Whether you are in the market for a residential or commercial architect, Sam and his team will far surpass your expectations. Sam was the only architect I interviewed who thoroughly, respectfully, and patiently went through the process and options with me. I am very pleased with the high efficiency design and optimal usage of the land and natural resources. I am grateful to Sam for helping me through a daunting process. He truly deserves the professional recognition he has earned.
Don George
Client
"The thing I remember the most about the design experience was how amorphous, vaguely sketched ideas on our part would be rendered into several potential and elegant solutions by Sam. In the end when I look at our home I can't tell what idea came from me or my wife or from Sam. It doesn't matter of course, we just love the results.
As we moved through the design process I was constantly surprised and thankful for Sam's consistent, patient, and insightful support through the myriad of decisions that lie between the blank page and a completed design."

Steve Start
Client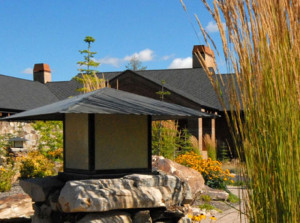 "Perhaps Sam's most outstanding characteristic is his incredible ability to truly listen.
He demonstrated an uncanny ability to translate thoughts and dreams into realities that surpassed our expectations. We now have a truly unique home - so warm and livable yet often described by others as a work of art."
Jane Brown
Client
"We were later interviewed by an author working on a book about architect/client relationships. She was astounded that we enjoyed our project so much and would do it again for the sheer pleasure of it.
Sam's design process is not typical. It is, however, far more effective at producing results that truly match the client's needs and wants.

I have received incredible value from Sam on every project. He is diligent, thorough, professional, endlessly creative, and as responsive to client needs as any professional I have ever worked with - not to mention just plain fun."

Matthew Cronin
Owner, Cronin Construction
I can't say enough about the positive experience of working with Sam Rodell and his team. He is very thoughtful and knowledgeable with his design and never comprising the long-term goal of high performance building. Sam is an innovator and is much appreciated in this industry.
Craig Sternberg
Client
"I have been involved in residential, commercial, and industrial construction as a general contractor and developer for fifteen years. During this time I have worked with numerous architects; never have I worked with an architect like Sam Rodell. Sam and his team are the best architects I have ever worked with. Their concern for my projects and attention to detail continue to amaze me. The effort invested on my projects is way above and beyond any standard I am familiar with."
Steve Lorton
Sunset Magazine Northwest Bureau Chief
"Simple, clean, direct, affordable - in the tradition of good Scandinavian design."
Spokane CdA Living Magazine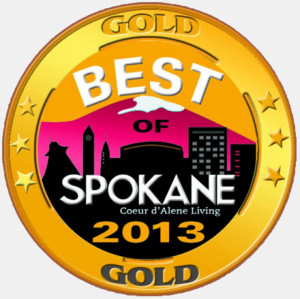 "...Sam Rodell's work reflects a creative marriage between his client's desires and the environment at hand. He possesses numerous degrees in architecture, and is well regarded for project management skills and integrity."
Michael Guilfoil
Spokesman Review
"Idaho home proves great design can come in small packages."
Mike Weinstock
Client
Sam Rodell is the consummate professional. His sense of design is one of his great strengths and he is able to communicate this to the client in a thoughtful manner. Because he is a contractor, even though he doesn't't practice, it shows up in his work and hence the end product is superior. I particularly like his cutting edge understanding of new technologies in the building industry, specifically as it relates to energy efficiency. Sam's use of computer aided design tools makes the process and timeframe for creating the end product that much more efficient.
Susan Zajonc
Client
"Sam is reflective, thorough, intense, perfection-seeking, academic, artistic and available. His systematic approach is devoted to achieving the greatest potential for his client, integrating deep study and a multitude of broad skills. He is serious, but appreciates a good laugh and a healthy working relationship. I have total trust in him as a professional.
Imagination, meet Sam Rodell. His mantra: "Yes, I can do that, and what else would you like? Sam simply emanates artistry and expertise. I had no idea what to expect, but somehow I knew he was the one to bring my vision into life. I wanted to follow his lead.

If brilliance resonates with you, Sam Rodell is your match. He uses substantial creative skills to design visually refined, technologically superior architecture that harmonizes beautifully with the natural environment. He is sensitive to the client, committed to sustainability, and brings enormous creative wisdom to his process. He immerses himself in the challenge with a deep understanding of architectural history, commitment to function, and appreciation of beauty. These elements reveal themselves in every facet of his work."
Janet Ressa
Client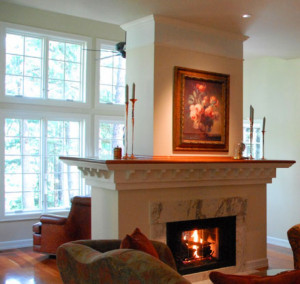 "Our home surpassed every dream and every time I walk in, I appreciate how beautiful it is. We cannot thank Sam enough!"
Dr. Nathan Dikes
CEO, Sunshine Health Facilities
"When we added a Mental Health Care Facility to our campus, Sam suggested passive house design to save 80% on heating and cooling costs. We have a much quieter building as well, with purified air that eases respiratory problems. And Sam's design team made it all both pleasant for residents and operationally functional for staff. We've worked with Sam for years, so we know it would turn out well, and it certainly has!"
John Barlow
President, Hagadone Construction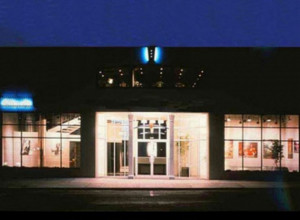 "The professionalism, timeliness and concern for detail shown by Sam Rodell and his staff is of the highest level and is greatly appreciated by us, both as owners and as contractors."
Jeffery Richardson
Colleague
When I first met Sam, I was immediately impressed with the expertise and passion he has for his work. His ability to not only explain the various elements of architecture, but listen to the needs and ideas of the client is a balancing act that few possess. Sam's thoughtful designs are unique in that they reflect the natural environment in which they are built. The structures seem to melt into their surroundings while still maintaining their own aesthetic beauty and functionality.
Debbie Reichert
Client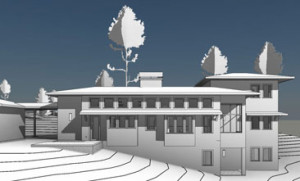 "Sam is extremely knowledgeable, reliable, and professional. I like that I can contact him directly anytime I need to. He is very responsive to my needs and questions. He was very patient with us as we worked through design and construction. He has a great working relationship with our builder. I highly recommend Sam as an outstanding architect."
Robin Rudd
Client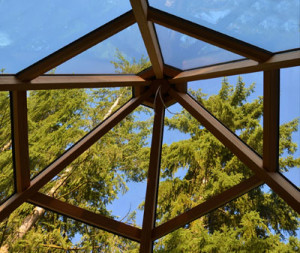 My husband and I have really enjoyed working with Sam Rodell. He brings not only his expertise and talent as an architect, but an ability to listen and interpret your vision to reality.
Dave Salois
Kootenai County Project Coordinator
"We have enjoyed a highly professional and thoroughly competent response to our project needs working with Sam Rodell. We are pleased to hear our most recent project was awarded top honors by the Idaho Chapter of the American Institute of Architects.
Sam's firm provides a detailed project analysis and critical path schedule, and follows up with high quality construction documents. Projects have been administered well and carefully coordinated with other disciplines. Communication has been excellent at all times, and overall, Kootenai County has been very pleased with the performance."
Robin & Pat Rickey
Clients
"Passive House is the most stringent building energy standard in the world. We know our energy costs will remain extremely low, we will enjoy consistent comfort all year, we will always breathe pristine quality interior air, and we are dramatically reducing our carbon footprint. From concept to completion, Sam and his team have been invaluable, there for us every step of the way."